'Iranís power has increased and indescribably and drastically compared to the (Iran-Iraq) war era and right now we are equipped with hundreds of missile launcher ships among our thousands of warships, and the Americans are quite unfamiliar with the capabilities of the IRGC Naval Forces.' Top Commander.
June 24, 2010 (Hamsayeh.Net) - In an exclusive interview with IRNA, Iranís top navy commander Rear Admiral Ali Fadavi said the Iranian Navy has special contingency plans in case the Americans dare to begin inspecting Iranian ships in international waters.
ĎThe Americans and their shaky allies would probably not dare to sneer at our ships maliciously anywhere in the world waters, anyway,í Fadavi said while adding, ĎIf they would resort to such a silly act in accordance with their illegitimate and illegal resolution, we would in the Persian Gulf and at the Strait of Hormoz react with a very special and very appropriate move, relying on the grace of God, and our might and capabilities that are drastically improved compared to the era of our sacred defense war.í
Iranian Armed Forces today enjoys unparalleled capabilities including hundreds of missile launchers, thousands of warships and military boats, air-to-sea missiles, powerful land-to-sea missile batteries stationed in that strategic area.
The United States says it plans to increase economic sanctions against Iran with help from allies so that Tehran would ultimately succumb under pressure to halt an advanced nuclear program altogether. A recent UN resolution against Iran enforces limited sanctions on Iran, but most analysts believe such limited measures wonít be enough to distract Iran from pursuing its national nuclear program.
Yesterday, the Head of Iranís Atomic Energy Organization , Ali Akbar Salehi, announced despite all the talks about sanctions, Iranian nuclear experts have so far produced more than 17 kg of higher enriched uranium (%20) from LEU stocks since they began the new phase several months ago. According to Salehi, Iran is able to produce at least 5 kg of higher purity uranium in a month time.
This fuel is used at Tehranís sole medical reactor which turns out needed radioisotopes for medical centers across the country. Iranian Atomic Organization is also planning construction of a new 20 megawatts reactor similar to one currently in operation in Tehran.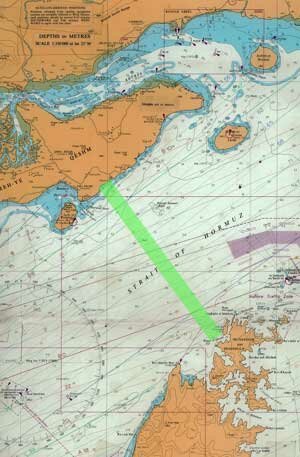 'The Persian Gulf is the center, and the most sensitive point of the entire world, and the Americans cannot survive without the Persian Gulf and we can exert as much pressure as we might wish to, at any time at this strait.' Top Navy Commander Rear Admiral Ali Fadavi