State Attorneys General everywhere now need to recognize the ELEPHANT IN THE ROOM –which has been for a long time, hiding in plain sight: foreclosure mill fraud!
October 13, 2010 (Hamsayeh.Net) - In a letter sent to us by Barbara Jackson of Law & Grace, Inc, the current US banking system was labelled as one of open fraud that needs to be revamped in order to benefit hard working people who lost their homes.
Recent revelations regarding widespread malpractices of home foreclosures following 2008 financial crash, call for the need to change the existing U.S. foreclosure practices and bring those responsible for creating such a calamity to face justice.
Following is Barbara Jackson's letter on October 13, 2010:
The Florida's Attorney General is correct to file his motion for rehearing that court ruling that prevents the AG from investigating foreclosure mill firms who CLEARLY fabricated foreclosure documents!!

It is imperative the MILLS are investigated for INTENTIONALLY FABRICATING court documents because certain lawyers are engaged in SELF-DEALING FORECLOSURES. Most definitely, it is NOT A WASTE OF TAX PAYER MONEY to probe awful, underhanded illegalities surrounding foreclosures which have caused thousands of people to be UNLAWFULLY evicted and homeless –while unscrupulous lawyers became CRIMINALLY ENRICHED.

LONGSTANDING foreclosure frauds incorporate falsified CIVIL as well as BANKRUPTCY court pleadings; repetitive and illegal property flipping (thus blighted neighborhoods); "simulated auctions" and "straw buyers"; FALSE "lift stay" motions and FALSE "proof of claims;" and "fee-splitting." Certain lawyers achieve extra benefits from litigating against foreclosure defense lawsuits, as they MISREPRESENT to their mortgage-clients property owners are delaying foreclosures, but actually its continual deceptive foreclosure lawyers' activities while billing $$$$ to mortgage clients and actually committing MALPRACTICE + fraud upon the courts + fraud & illegal exploitation of homeowners!

Because fraudulent foreclosures include many facets, culmination can take years while arranging cash cow "PAWNS" needed for big pay-offs. [Super Future Equities Inc. v. Wells Fargo, et al., @ http://www.bankruptcy-lawnetwork.com/2007/05/11/what-are-those-mortgage-servicers-doing/. To repeat, LIKE AMERICA NEED JOBS, FORECLOSURE MILLS NEED INVESTIGATION. State Attorneys General everywhere now need to recognize the ELEPHANT IN THE ROOM –which has been for a long time, hiding in plain sight: foreclosure mill fraud! http://www.lawgrace.org/2010/09/30/important-facts-about-foreclosure-and-mortgage-fraud/
Barbara Ann Jackson
Law & Grace, Inc
www.lawgrace.org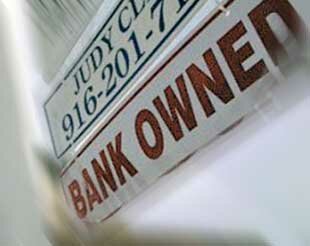 Fraudulent banking practices hit America