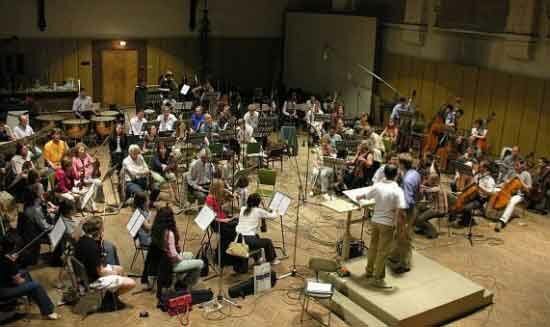 November 16, 2010 (Hamsayeh.Net) - «Pause» by Iranian composer Mehdi Hosseini will be performed at the opening concert of the 22th Sound Ways Festival of New Music on the 21st of November at St-Petersburg State Philharmonic Hall. This work explores the topic of «Chekhov's Silent Dramaturgy», in accordance with the opening concert program being dedicated to Chekhov's 150th anniversary. Hosseini's work will be performed by the Sound Ways ensemble conducted by B.E.Cawyer.
Works by Mehdi Hosseini are often performed during various St.-Petersburg festivals, e.g. «St.Petersburg Musical Spring», «Contemporary East and West», «A Reverse Perspective», «St.Petersburg Renaissance», «Trajectories of Petersburg Avantgarde», «Contemporary Past», including the Sound Ways Festival. You can hear his music performed by such orchestras as the St. Petersburg State Academic Symphony Orchestra and Philharmonia Academic Symphony Orchestra. A number of his works have been published by Compozitor St. Petersburg.
The composer Mehdi Hosseini was born in Tehran in 1979. He has studied musical composition with such masters as Farhad Fhreddini, Alexander Mnatsakanyan, Nigel Osborne and Sergei Slonimsky. Mehdi Hosseini earned a PhD in composition at St. Petersburg State Conservatory.
Hosseini's work encompasses a whole range of music genres. His musicological field of research is the rich and diverse folk music of different Persian provinces. As a theoretician Mehdi Hosseini devotes a lot of effort to the study of nature and structure of the most important phenomenon in Persian music — the mugam.