DAKHMEH
YAZD BY: Arash Kazerani
For those of us who are fans of thrillers, the word "Silent hill" triggers the memories of different dreadful scenes like that of Hollywood movies. But when it comes to the root cause of choosing such a name for a thriller and the idea that inspired writers and stage-managers, only visitors of YAZD can tell you the real story.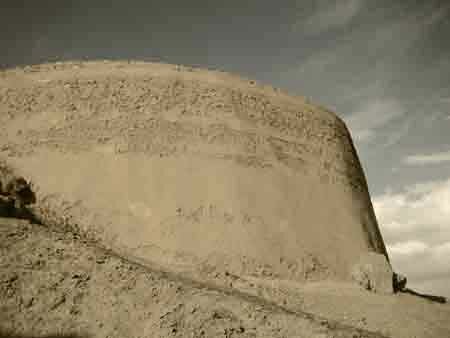 Dakhmeh Tower of Silence
"Silent hill" is another name for DAKHMEH, given to it by tourists visiting YAZD. This is a place on top of a hill where Zoroastrians brought dead bodies for vultures to eat, as a funeral formality. The place is surrounded by walls over 40 inches high, built to prevent others from seeing the frightening sight of the big birds using their powerful beaks, picking on the body of the deceased.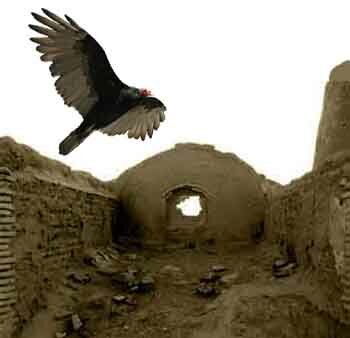 The place to put the bodies for vultures to eat
In less than an hour there remains nothing but wiped, cleaned bones. After the body was eaten, DAKHMEH guardians gather the remains and place them inside a hole at the centre of the structure. The bones are then sprinkled and washed with pure nitric acid and slaked lime for further purification. Under the hole, lie 3 sand filters which work to prevent the sacred earth from getting polluted by the skeletons.
The above ceremonial procedures were handled by the resident guardians who lived in a tiny roofed place near DAKHMEH on top the hill, while relatives of the deceased stayed in a house down the hill, never allowed to enter inside.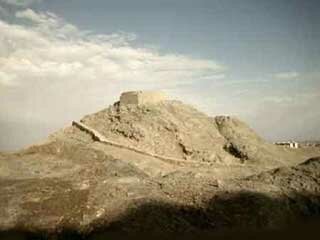 The ancient tower sits on top of a hill
According to Zoroastrians beliefs, nature and its four elements of water – soil – wind and fire are sacred. They believe, the more chaste and pure the deceased is, the more demons would come to devour his or her body. This makes it the most appropriate way of getting rid of a corpse when an animal feeds itself upon another.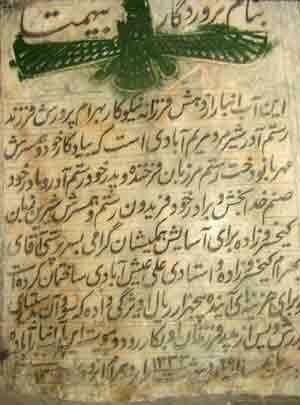 Zoroastrian Relic
DAKHMEH is situated right beside the Zoroastrians' cemetery in YAZD. Whenever you travel to Iran, make sure you pay a visit to this wonderfully eerie place. Also don't worry; you'll soon forget the horrors of DAKHMEH, while sitting outside at night watching a blanket of stars above.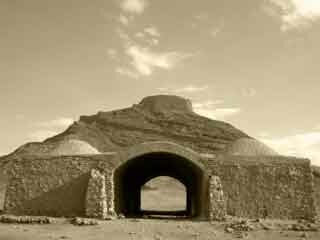 Entrance to the hill