GET TO KNOW THE ANCIANT VILLAGE OF GHEHI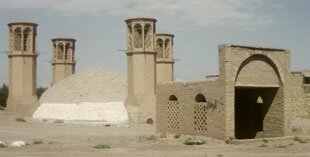 The old water reservoir in Ghehi
The very old village of Ghehi, situated in the Jolgeh district in Isfahan province is no ordinary village. Ancient structures like the water storage tank with its 5 meters high wind catchers still standing intact to this day. The village's old local bathhouse and a millennium old Mosque dating back to Ghaznavid period are a must see to anyone who visits this village.
Ghehi offers extraordinary tours and safaris including a birds hunting adventure near a place called Shaakh Kennar marsh and the very exciting tour of exploring inside a half dozen of ancient qanats of central Iran.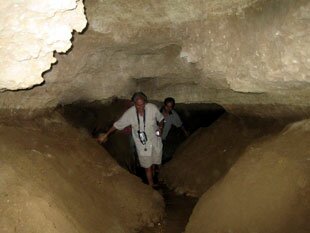 Exciting passage inside the qanat
Qanat exploration is particularly exciting. As we nowadays know, qanats are truly symbols of Iranian architecture and a way of life. These water-carrying channels, built almost 30 meters underground could run for hundreds of kilometers across dry deserts. They were built in order to confront the adverse conditions of living in the dry deserts, thousands of years ago.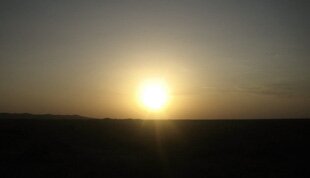 The best time to visit a qanat is after sunset
They can be defined as a set of linear wells that are somehow interconnected from beneath and usually extend deep across deserts carrying fresh water from the slopes of mountains to villages and farms. Qanats prevent water from being evaporated by the heat of the sun. Every qanat has a main entrance called Mirab by which it is possible to enter the very horizontal and dark downer tunnel of the qanat itself.
On one of the occasions, we made a request to visit a qanat in the vicinity of the Ghehi village. Fortunately, one of the locals was willing to show it us. His name was Ehsan. "He has vast knowledge and expertise to serve as a suitable guide." The elders of the village told us.
That same evening Ehsan signalled us to get ready to head to one the ancient qanats. He said "...to really understand and sense the nature of qanat we must visit it at night." We grabbed our lanterns and like a flock of medieval men in search of a missing person at night, drove in the direction of a Mirab through desert's night and parked our Jeep near the entrance.
Soon, the crew was confronting a very deep hole inside the ground. As deep and as dark as one can imagine. Ehsan moved forward and we followed him, each of us holding a flashlight to find our way inside the steep hole.
Inside the qanat
We reached the end of the deep shaft and surprisingly it was easier than we first thought. Inside the qanat, the air was cool and real fresh. At first. we assumed it would be impossible to go down there because we would be facing dirt or choke to death due to the lack of oxygen and foul air. We were wrong, the inside of the channel was absolutely clean, almost sterile, filled with fresh aromatic air. We walked through the mud water gathered inside the qanat. The mud was quite sticky and it could easily pull our shoes off our feet, so we took our shoes off and continued on our way.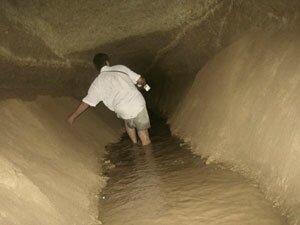 Ehsan, our local guide
Later we queued up and began to explore the zigzag downer tunnel with our leader in the front. It was a lot of fun to walk in such a wet and sticky way, where somehow one simply can't pick up the next pace without some help from the next partner. That night we were lucky enough to come across a few gorgeous doves that took refuge inside the ancient structure.
Here we are proud to present to you one of the most exciting tours in the desert, which you will surely get to find out more about it yourself.
for more information about our tours contact : Email address
Hamsayeh.Net and its affiliated travel agencies offer special group tours. Visitors from Europe, Persian Gulf states and Asia may apply online to receive travel itinerary.
ARASH KAZERANI
Hamsayeh.Net
http://www.articlesbase.com/travel-articles/tour-inside-the-qanat-1360623.html